Doesn't appear to be working:
[setherith@server-1 ~]$wmsudo
Launching sudo platform in (seconds)…
20 *19 *18 *17 *16 *15 *14 *13 *12 *11 *10 *9 *8 *7 *6 *5 *4 *3 *2 *1 *There
is no screen to be attached matching rootaccess.
Let us check this and get back
Hello i need root access as well to check out some superuser commands
Can you add me to this group?
My user-id is Noober
I updated your records, Please login and type wmsudo
Some users reported issue with this feature lately (yet to resolve them), Let us know if you face issues.
Well I'm getting there is no screen to be attached matching rootaccess now
Edit: Well now it seems that does not happen if you run the command in a screen session but still getting errors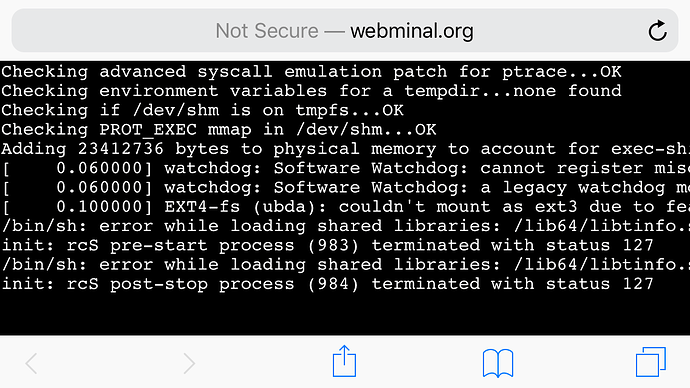 And now its doing the first error again
thanks for the logs. Let me find sometime to debug this annoying issue. Will update soon.
Ok it seemed to work this time
Hi… I require root permissions to run some commands for studying. My username is foxtrot123.
@foxtrot123, ok. updated your records, try running wmsudo
Need root access. Please help me
username : udaysound
Looks like something wrong with file system image. Let us check.
I also require Root access id is GULAMGAUS.
I responded to your other thread, please check.
same here, can i have ROOT access for practicing creating userGroup and other stuff? my access id is kuekyb123
@kuekyb123, I updated your records, please login and type wmsudo