could you please enable the gcc compiler to my username:Subhrasima96.
regards
Strangely I can't find your id. Can you re-confirm it?
Please share screenshot of your terminal too.
You need to run C program under wmsudo platform . I enabled its access now. First login and launch wmsudo. Then create C programs and execute them via gcc
I tried executing under wmsudo platform still its not getting executed.
still getting same message as permission denied.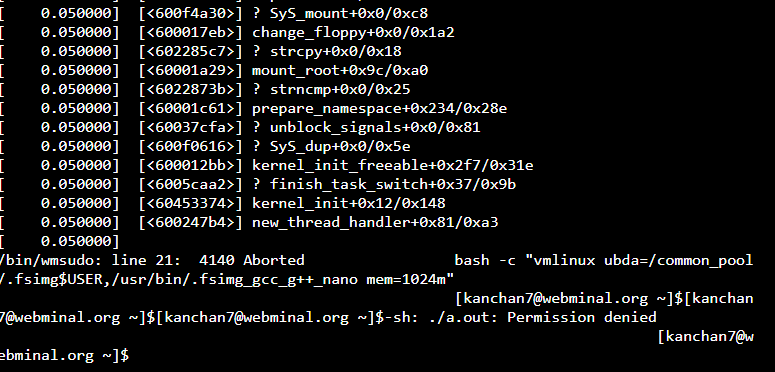 wmsudo didn't start properly. Trying cleaning up all your process and login again to verify with following command
pkill -u kanchan7
If you still run into same problem, let me know.