my login is sheks4, when I type my password in terminal is says login incorrect. Kindly help
Please check your profile page for correct username. There is no account named sheks4. If you still face issues, send me screenshot of your profile page. Thanks!
Hello Laks, I m able to login with same user ID and password but while in terminal it says login incorrect.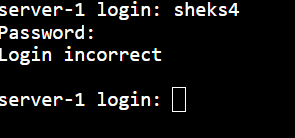 Its working fine now. Thanks for help