Please, can I have root access for my studying?
My user is yanbiabeu
thanks
Sure, Its enabled now. Login and type wmsudo .
Are you a college/school student? If so you can claim additional features too. Let us know.
Happy learning!
Good morning team,
Yes I'm a school student, do you need a proof of my school, or my school email address for verification ?
I really appreciate the the root access you gave to me was able to ran my first scripts an ran some command to.
Thanks again
Good morning
this morning I'm not have root access anymore after type wmsudo, yesterday it was working well.
please could you take a look?
regards
If you have school email id, please drop us an email efgadmin AT webminal DOT org . We will enable additional access.
Are you getting any error message? If so please share the screenshot, we will check. thanks
Hello this is the error message that i have after ran the wmsudo command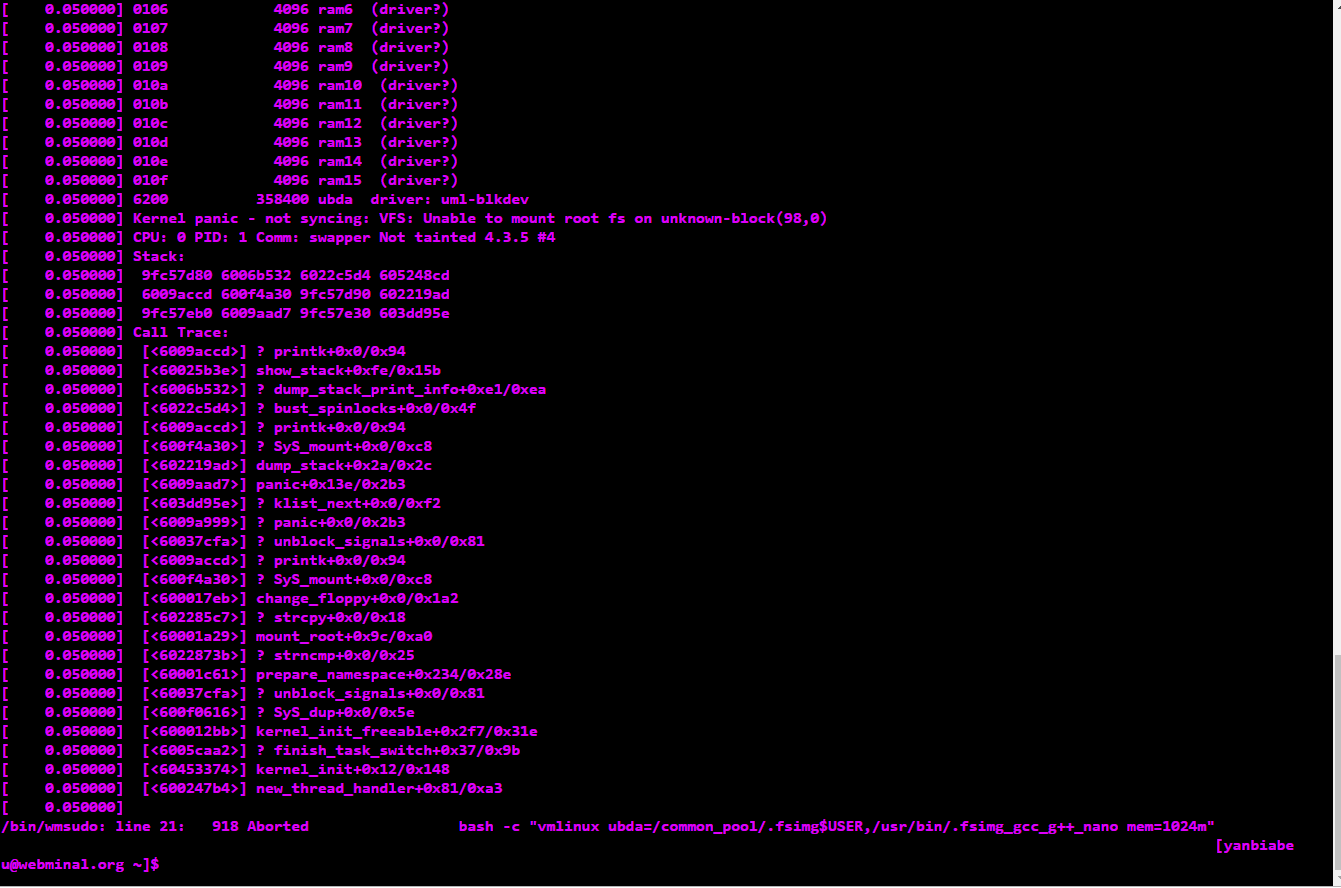 Do you have any critical data stored there? Should I reset the wmsudo environment for you?
Hello,
Go ahead and reset the it.
Thanks
Okay, re-created your wmsudo platform. It should work now. thanks
Good morning,
This morning the same error went back, i'm not able to wmsudo ,The only i did yesterday was tried to write and execute my school script.
Please can doudle check i see was is going on
thans
Looks like some locking issue.
pkill -u yanbiabeu
Try above command to kill all your process then login again. Hopefully it should work after that. Please note, if you like to logout, make sure your type poweroff command to quit wmsudo platform.
Thanks it works now
Happy new year
Hello, I bought a subscription to Webminal root: proof is here. I see that you can get it for free if you are college student. Can I have a refund and free college benefits? Do you need proof? Here is picture of buying it.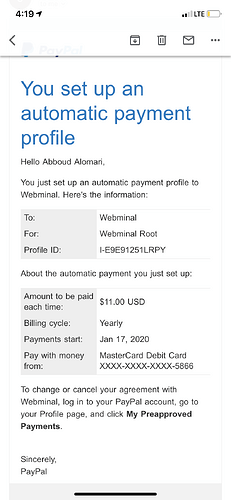 Also, I bought it but I didn't get a login or something. It was Webminal.org/success and then I couldn't login with my email.
My username for Webminal is : abbouda
Hi @abbouda, Welcome to webminal.
We have two different platforms. One is wmsudo and another is webminal root.
Yes, we have free partial sudo wmsudo platform. (which don't have access to internet and comes with limited space.) And we have Webminal Root which comes with features listed on our page. https://webminal.org/checkout Remember you need to login using username not email-id.
I can already enabled wmsudo access for your account, please login and type wmsudo. Please check it and let us know if that suits your requirement. Once I get the confirmation, I'll start the refund process. thanks!
So I paid for the subscription, but I wasn't logged in. Is there I was I can login with something?
If I have to be logged in, you can start the refund process. Then I'll use this account and get Webminal Root
okay sure, please login and starting using our free wmsudo platform. Will refund the amount for Webminal Root platform. Also please make sure you cancel any automatic payment by Paypal (because refunding involves some Paypal fees for us) in future.
Will share the details soon in few minutes.